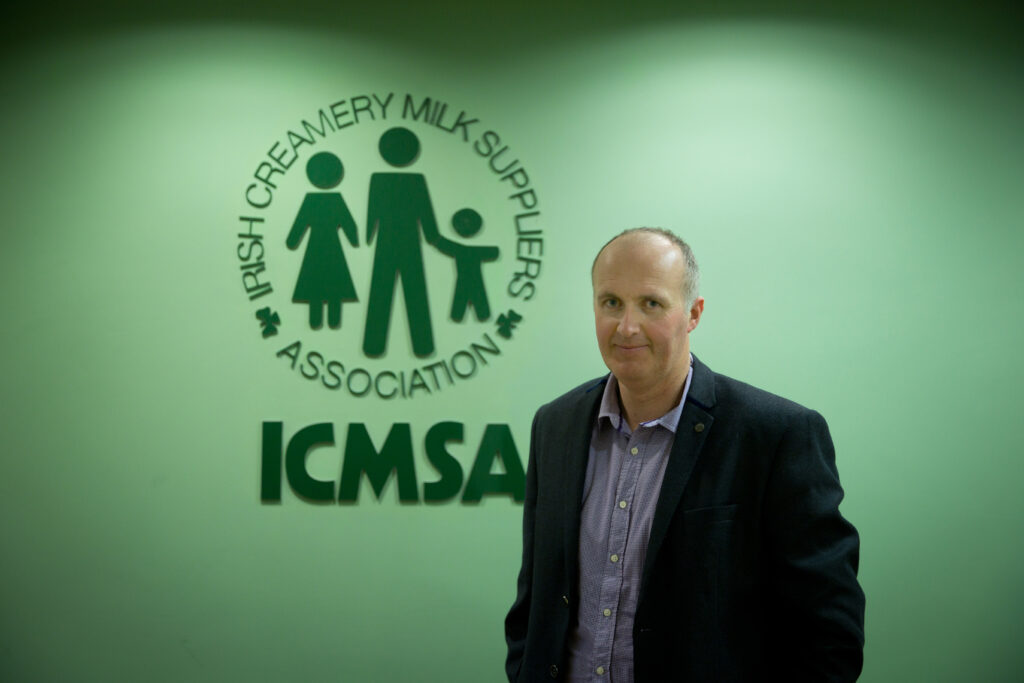 Absence of Government Support A Major Stumbling Block – ICMSA.
Commenting on the publication of the Dairy Vision Report on climate measures that can be taken in the agriculture sector, the President of ICMSA, Mr. Pat McCormack said, that Irish farmers are ready to play their part in climate action but be very clear, we will not be made fools of and the Government is going to have to step up and support the sector.
ICMSA has engaged constructively in the process to date but the reality is that the outcome which ICMSA has not agreed to is a list of additional costs and potential incomes losses on farmers and the reality is that Government cannot expect farmers to sign up to an agreement where no Just Transition measures have been proposed.  
Farmers are already playing their part and are willing to do more but the costs and potential income losses are very significant and for an agreement to be concluded, detailed negotiations need to take place that respect the position of farmers and ensures adequate financial resources are put in place to allow farmers meet additional requirements.   The absence of any firm commitment of Government financial support to date is of huge concern and it must be addressed, concluded Mr. McCormack.
ENDS      25 October 2022
Pat McCormack is at (087) 7608958.
ICMSA Head Office (061) 314677.
Address

ICMSA Head Office
John Feely House
Dublin Road
Limerick
V94 KX38