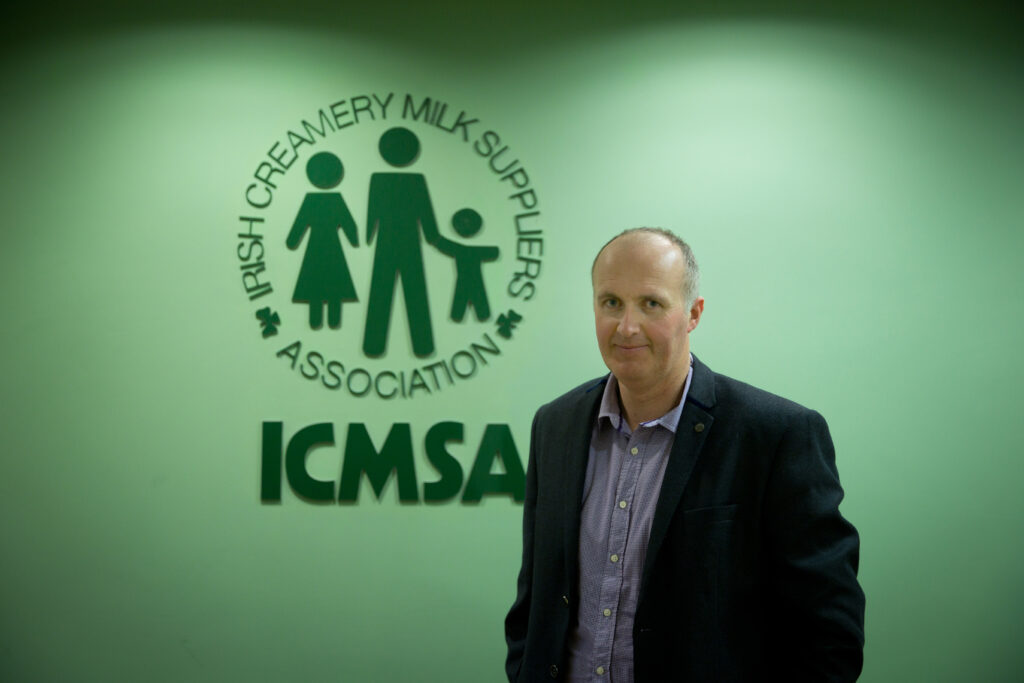 ICMSA say revamped Dairy Beef Scheme "big part of solution" to bull calve issue.
The President of ICMSA, Pat McCormack, has called for a total revamp of the Dairy Beef Scheme and an acceptance on the part of the Minister that the scheme has to be "refunded, re-energised and redesigned" if it is to play the potentially decisive part it can play in developing a profitable and sustainable trade for bull calves with dairy beef now accounting for over 60% of Irish beef production. 
Mr. McCormack said that he hoped that the Minister would be more willing to look at ICMSA's redesign for the scheme given the role it could play in light of the criticism – "much of it justified" – that had come the sector's way following the RTE Primetime Investigates programme.   Mr. McCormack said that speaking for ICMSA, he was no longer willing to "sit there and take lectures from commentators – many of whom have little practical knowledge of the sector and can barely disguise their animosity towards commercial farming and their ambition to end our sectors and livelihoods."
He said that the principles underpinning ICMSA's proposed 'pivot' towards dairy-calf-to-beef had not changed and were, if anything, becoming even more compelling: "We think that the premise is even more valid now from many perspectives including climate change".
Many current beef production systems are unfortunately not leaving an adequate return for the farmer. Current alternative farm systems available to these farmers are long-term land leasing and forestry.  Both options are very permanent. ICMSA's proposed dairy calf-to-beef scheme would provide farmers with an option that still involves rearing livestock and Teagasc research indicates will leave a reasonable margin.
Dairy beef has been shown to be marginally more profitable than other beef systems.
Dairy calves should be incentivised as it is a carbon-efficient system of beef production and dairy farmers producing a calf fit for purpose for the beef sector can provide beef farmers with an animal that will leave a reasonable margin for their efforts.
The small carcass cuts suit the supermarket trade, and it can be marketed as an ethical climate friendly product – meat processors have stated that there is demand for beef with a carcass weight between 240-350kg under 30 months.
Easy for farmers to switch as investment costs are low.
"In addition to setting out these irrefutable points, we suggested obvious and understandable T & Cs: (1) Scheme is open to all livestock farmers, agents and feedlots would be excluded. (2) Farmer that apply to the scheme must rear calves from the dairy herd. (3) All male calves and female calves with a beef sire are eligible for the scheme. (4) Calves must be less than 6 weeks of age at time of purchase. (5) An initial payment of €75 can be drawn down by the farmer once the animal is weighed, between 6 and 10 months. By having known weights for the animals, better feeding strategies can be employed for those lagging behind. (6) The second payment of €75 is drawn down after the animal is slaughtered. (7) Steers must be slaughtered within 30 months and heifers must be slaughtered within 24 months. (8)  Farmers can only avail of the scheme on a maximum of 100 calves per year.
The ICMSA President said that while this wasn't the whole answer, it was a big part of the solution and represented in his words "a triple win": "It is more profitable, it has lower emissions and it can address some of the issues around animal welfare that we have seen used against us by groups and individuals who don't need to be asked twice to find something to use against all commercial farming.  People should not forget that the vast majority of farmers treat and care for their animals to the highest standards and we should not tarnish the whole sector for the misdeeds of a few", he concluded.
Ends     18 July 2023
Pat McCormack, 087-7608958
President, ICMSA.
Or
Cathal MacCarthy, 087-6168758
ICMSA Press Office
Address

ICMSA Head Office
John Feely House
Dublin Road
Limerick
V94 KX38