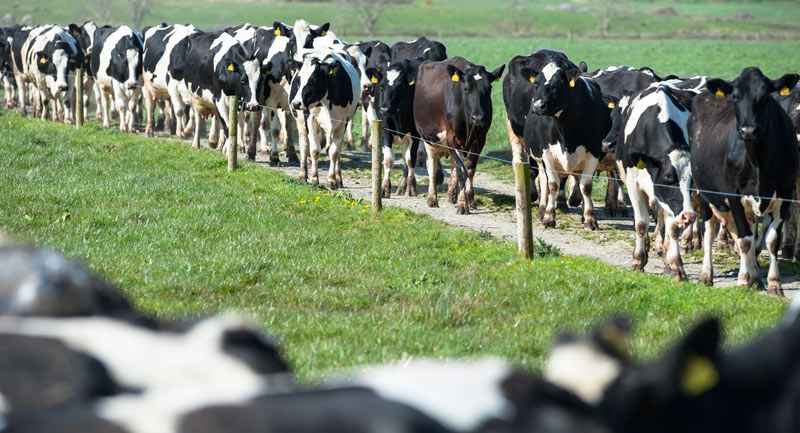 As Marts Close ICMSA Wants Them To Continue To Match Livestock Buyers & Sellers
The announcement yesterday that livestock marts will close from today as a result of Covid-19 means that farmers who traditionally sell or buy cattle at this time of year will have to consider alternative options and it is vital that livestock marts play their part in providing a viable option for these farmers, according to the President of ICMSA, Pat McCormack.
"With the weather improving and land drying out, the next number of weeks are usually extremely busy in terms of farmers buying and selling cattle and with marts closed for an undefined period at this stage, livestock marts could – and we think should – act as agents matching suitable buyers and sellers and importantly guaranteeing payment for the seller.  There are many farmers who need to sell cattle for cashflow, farm management and other reasons and marts can provide an important alternative option to private deals", said Mr. McCormack.  
The ICMSA President noted that the last time marts closed for a significant period was during the Foot and Mouth crisis in 2001 and he noted the valuable role the marts played during that period in matching sellers and buyers. They should actively consider providing a similar service again, he said.
"Livestock marts have the contacts, infrastructure and equipment – in terms of weighing scales, etc – and payment systems in place and these should utilised during the suspension of marts to ensure the safe trading of livestock", he concluded.
Ends         25 March 2020
Pat McCormack, 087-7608958
President, ICMSA.
Or
Cathal MacCarthy, 087-6168758
ICMSA Press Office
Address

ICMSA Head Office
John Feely House
Dublin Road
Limerick
V94 KX38