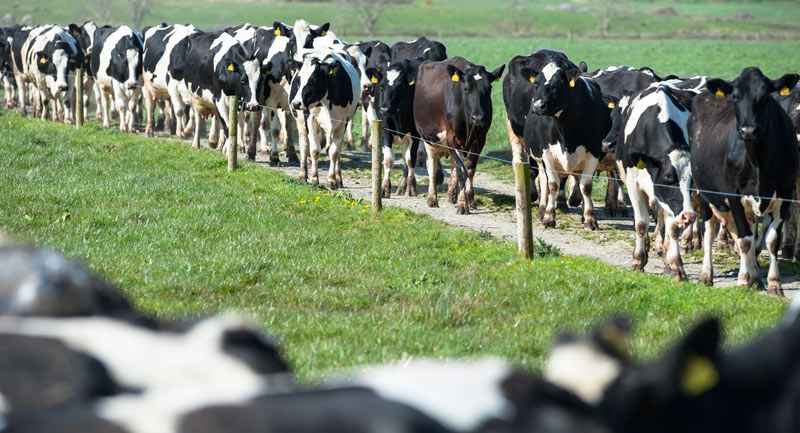 ICMSA call for comparative data on new CAP funding – "Government will have to make good any reduction in CAP payments"
Reacting to what is still a very vague outline of the new funding arrangements, ICMSA President, Pat McCormack, said what was already clear was that agriculture has taken a hit compared to the previous programme period of 2014-2020 and it will be necessary for the Irish Government to supply three basic metrics immediately to allow proper consideration of the funding deal concluded.   "Firstly, we need a country-by-country allocation, secondly, we need to know by how much Ireland's overall allocations – under Pillar I and Pillar II – are down and, thirdly and most importantly now, we will need to know how our Government intends to make up that reduction", said Mr. McCormack.
The ICMSA President said that we appeared to have arrived at the kind of illogical 'swings and roundabouts' solution he had warned against.
"There's no point whatsoever in Ireland getting more funds under a COVID heading to be distributed amongst larger commercial businesses affected by the pandemic, if we've lost the same or greater under a CAP heading that would have been distributed amongst farm families and through them into the wider rural economy.   We're no better off nationally and, in fact, all we've done is sign off on an arrangement that diverts money from the economically most disadvantaged areas to sectors and areas that are often more economically developed.  ICMSA is clearly stating that farm families have taken a hit and it is incumbent upon the Irish Government to explain how they intend making good that reduction and  – before it's even suggested – expecting farmers to do more for less is simply a non-starter", said Mr. McCormack.
Ends    21 July 2020
Pat McCormack, 087-7608958
President, ICMSA.
Or
Cathal MacCarthy, 087-6168758
ICMSA Press Office
Address

ICMSA Head Office
John Feely House
Dublin Road
Limerick
V94 KX38