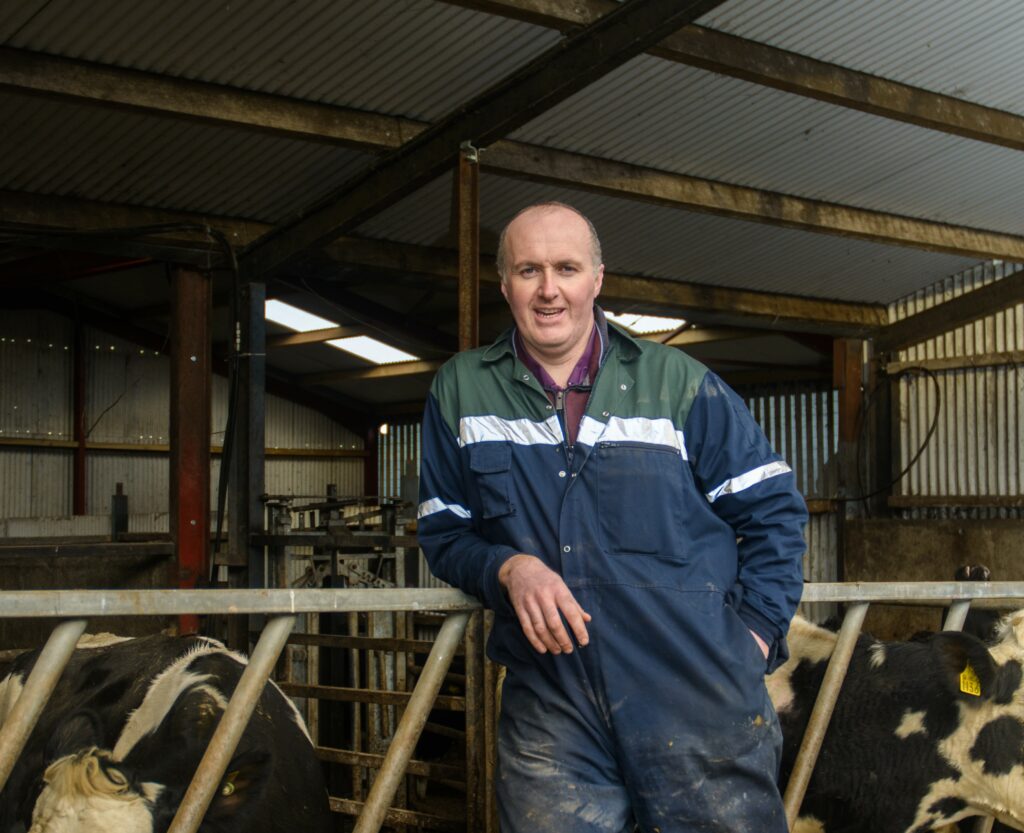 ICMSA point to "Unbridgeable Credibility Gap" in Govt Agri-Climate Policy
 The President of ICMSA has said that under the current circumstances, it is almost impossible for ICMSA to 'sign-on' to both the Dairy Vision Group and the Beef & Sheep Vision Group proposals.    Mr. Pat McCormack said that there was what he called "an unbridgeable credibility gap" between the detail and energy with which the Government was curbing Irish farming and food production and the "casual, half-hearted, strolling-pace" with which they outlined the level of supports that would be offered farmers impacted by the quite drastic cuts envisaged.   Mr. McCormack said that he was "blue in the face" explaining to both politicians and civil servants that there was no possibility of farmers embracing a policy that had all their farmer cuts and duties fully detailed right down to individual specified hedges, while the Government's commitments to supporting the farmers through this downward transition were unworkably vague and non-committal to the point of non-existence.
Mr. McCormack said that no-one – least of all farmers – were prepared to 'sign-on, sight-unseen' to a policy that by the Government's own admission was almost certain to involve year-on-year reductions in volumes to a degree that must mean double-digit reductions in income.
"I'm blue-in-the-face explaining this to the other side: whatever about the obviously flawed logic and science behind reducing production of, say, dairy in the most sustainable and low emissions production environment in the Northern hemisphere, the idea that we will embark on that policy and leave thousands of farmers twisting in the financial wind as their incomes fall while costs and interest rates rise is downright delusional.  Farmers will not be fobbed-off with some vague and worthless assurance that 'shure we might get around to that at some stage later on when we have the time and if we ever have the money'.  That's just never going to work and, to be honest, it is both counter-productive and insulting of the Government to think it will", said Mr. McCormack.
Mr. McCormack said that farmers will need to see the detail of the funding-supports before the embarking upon this policy of adjustment and he cautioned that such commitment will have to go way beyond blustery announcements to farmer meetings or conferences.
"We will want to see year-on-year dedicated funding – whether from Just Transition or other funds – that sets out the exact circumstances and qualifications for farmer access to the emissions reduction funding and I'd caution Minister McConalogue and his cabinet colleagues that the funding and the schemes for its disbursement are to be reserved for the farmers – there had better not be the usual 'Gravy Train' for others.  Global food security is now a very live issue and Irish farmers can play a hugely important role in this regard. But we are understandably very, very wary of policies that aim at driving Irish farming and food production down while completely fossil fuel dependent industries like aviation are practically encouraged to expand", he said.
Ends         23 November 2022
Pat McCormack, 087-7608958
President, ICMSA.
Or
Cathal MacCarthy, 087-6168758
ICMSA Press Office
Address

ICMSA Head Office
John Feely House
Dublin Road
Limerick
V94 KX38