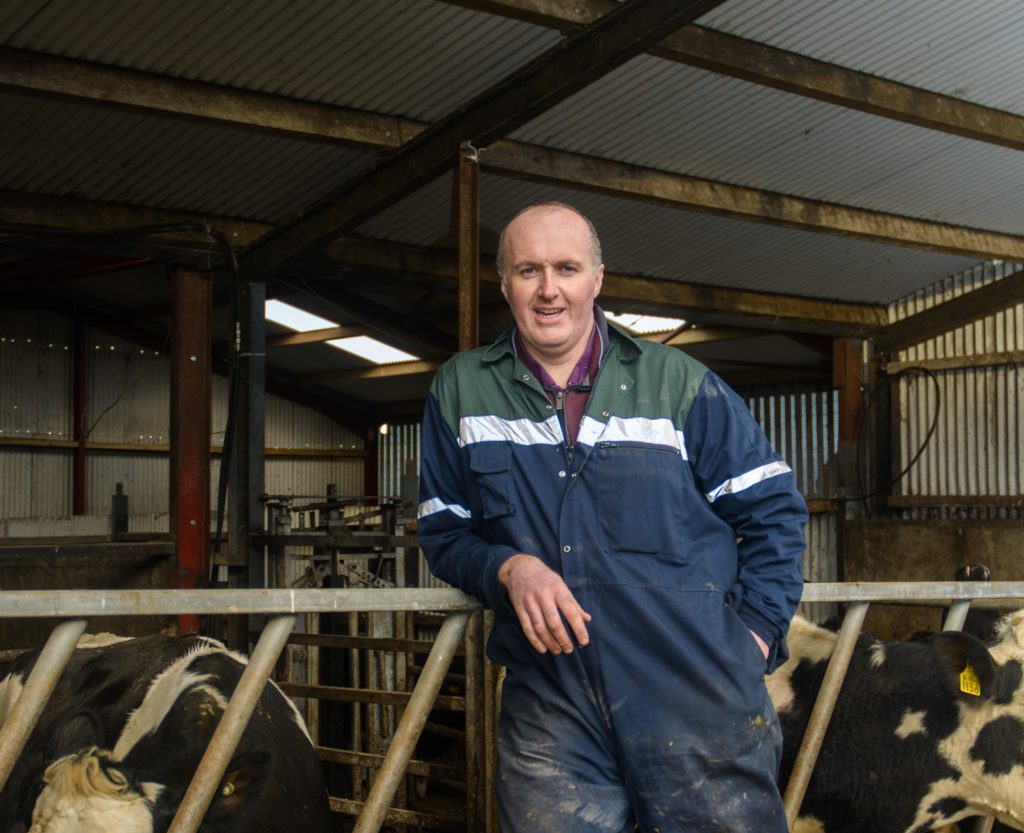 ICMSA say Food Vision premised on a "completely false either/or between commercial farming and sustainability"
Speaking from the Food Vision 2030 event held in Dublin Castle today, the President of ICMSA, Pat McCormack, said that the event perfectly illustrated what he called the Government's fundamental misapprehension of the role and structure of Ireland's farming and agri-food sector. Noting the 'vision' set out in the Government's press releases for the event stressed the ambition to 'become a world leader in Sustainable Food Systems (SFS) over the next decade', Mr. McCormack said that Ireland was already a world leader in sustainable food and had been for at least decade. The challenge the Government should be addressing – the 'vision' it needed to recognise – was the need to keep it as a word leader, he said.
"We don't want to appear to be arrogant or overly sensitive, but it's a bit galling for farmers to hear that the Irish Government wants us to become world leaders in sustainability. Ireland is recognised as the most sustainable dairy producer in Europe – if not the world – and fifth most sustainable beef producer in the world. Ireland's ambition should not be to lead the world in sustainability – we already do – our ambition should be to show how progressive commercial farming is compatible with greater sustainability and the transition to lower emissions farming", said Mr. McCormack.
The ICMSA president said that the Irish Government seemed hypnotised by what Mr. McCormack said was a "completely false either/or between commercial farming and environmental sustainability". He said that policy and funding was being directed at widening that false binary when it should be going in the absolutely opposite direction.
"We are already internationally recognised as being in the front-rank of sustainable farming and food production. What we need to do is stay there. Irish policy and funding should be going towards moving our world-beating family farm sector towards lower emissions and a more environmentally friendly basis. That family farm is where the expertise is, where the added value is, where the economic multiplier is, and where the social and rural infrastructure is. But the Government won't recognise that and are effectively neglecting that while pouring resources into what we can only describe as niche farming and land stewardship models. It's very odd and so far from helping us to become 'world leaders', it will end up eroding the leading position Irish farming already occupies", he said.
Mr. McCormack said everyone should understand that before any journey or process began, it was always wise to know where you were starting from.
"Ireland must really understand what we already have in terms of farming and food-production capacity. We must know where we are starting from. ICMSA would say that we are starting from an already advantageous position and that must be the basis for policy. We'd have serious concerns that not everyone at the highest levels does understand that and have decided instead to impose their own very questionable analysis of what it is we do and where we need to go. The irony is that we'll end up losing what we already have without ever achieving the organic Never-Neverland current policy has set as our destination. We're on course to Lose-Lose", he concluded.
Ends      13 October 2022
Pat McCormack, 087-7608958
President, ICMSA.
Or
Cathal MacCarthy, 087-6168758
ICMSA Press Office      
Address

ICMSA Head Office
John Feely House
Dublin Road
Limerick
V94 KX38