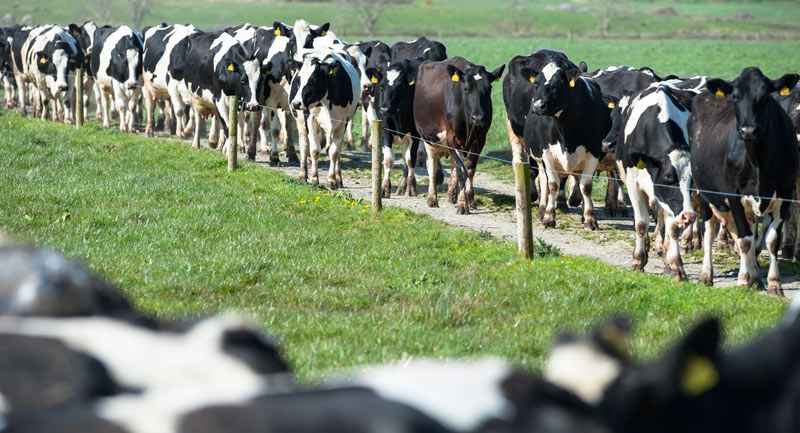 CSO Agriculture Income Figures highlight pressures on farmers
The President of ICMSA has noted the significance of the fact that despite Irish farmers managing to produce 3.3% more in volume terms in 2019, they received 0.7% less in value terms for their efforts, Mr. Pat McCormack said that that fact alone highlights the ongoing pressures on farmers attempting to earn a reasonable level of income while being exposed to market forces completely outside of their control.
The ICMSA President said the CSO figures underlined 2019 as hugely difficult year for the beef sector with the value of output down by €104m compared to 2018 despite a two percent increase in volume and down a massive €206m down on the 2017 level.  
"The losses in 2019 were to a large extent Brexit-related and that makes the fact that a portion of the BEAM funding remains unspent even more regrettable. There's no point in going over it at this stage, but the record shows that we said at the time that the BEAM Terms and Conditions were going to leave significant numbers of dairy farmers outside the scheme – and that's exactly what has come to pass as the unspent monies so graphically illustrate", said Mr. McCormack.
The ICMSA President said that if the sustainability agenda is to be delivered then the marketplace must deliver a sustainable price for farmers and on a consistent basis: "policymakers will have to put in place mechanisms to protect farmers from market shocks and the EU market should only allow product that meets its own sustainability standard. While operating surplus did improve in 2019, it needs to be recognised that even after this improvement the operating surplus is actually €380m behind the 2017 figures, so even over the short-term we're dealing with a very significant reduction for farmers", concluded Mr. McCormack.
Ends       5 March 2020
Pat McCormack, 087-7608958
President, ICMSA.
Or
Cathal MacCarthy, 087-6168758
ICMSA Press Office
Address

ICMSA Head Office
John Feely House
Dublin Road
Limerick
V94 KX38