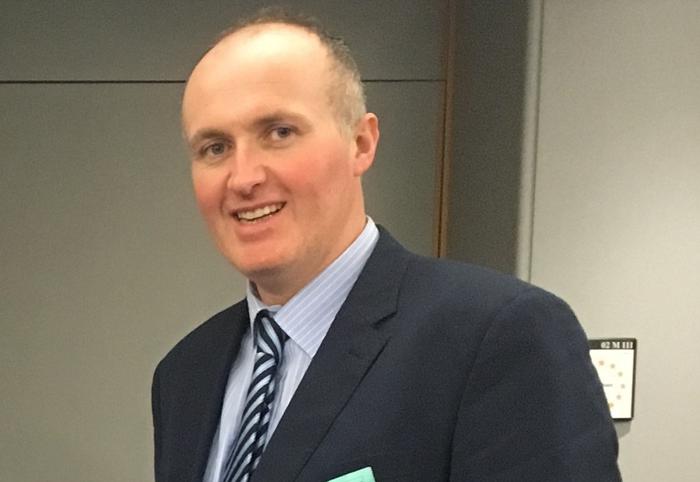 ICMSA urge incoming Government to copy French and Spanish laws banning 'below-cost' retailing of food
The President of ICMSA has urged any incoming Irish Government to 'catch the tide of opinion and fairness' and make illegal retail practices that result in farmers selling their produce at a loss.  Pat McCormack cited the example of Spain, which just days ago introduced a law that has prohibited the sale of vegetables, fruit and meat products at retail prices below the costs of production.   Mr. McCormack specifically drew attention to the remarks made by the Spanish Agriculture Minister, Luis Planas, who said that there was "a clear imbalance in the food production chain…the (Spanish) government's aim is to restore balance between all the links and ensure a transparent price system".
"This is exactly the same imbalance that farmers in Ireland and all over the EU have been highlighting now for decades and how badly we need to hear an Irish Government Minister articulate it as frankly as the Spanish Minister did.   Even more so, how badly we need to see really effective legislation introduced that bans retailing food at below-cost prices and genuinely attempts to rebalance the margins and profits in the food production chain", said Mr. McCormack.
"France and now Spain have both realised that relying on good wishes and a sense of fairness on the part of multi-national retail corporations is an exercise in futility and wishful-thinking.  What's needed and must happen is legislation with real teeth and real penalties; France and Spain have now led the way and Ireland must see that this is the only option that will give the farmer primary-producers a fair price and also begin weaning both the retail corporations and – I'm bound to say – the consumers off the incredibly destructive 'Cheap Food' drug.   What these states have seen is that for reasons of both economic justice and environmental necessity, we must begin to end the practice of selling high quality food below the cost of production.  We cannot go on allowing multi-billion Euro corporations the freedom to fleece the farmer-producers for their own ends while also obstructing the way forward to sustainable food production at sustainable prices for sustainable farming communities", said the ICMSA President.
"The tide of governmental opinion is turning against the retail corporations and their complete control of Europe's food production chain and Ireland needs to catch that tide and introduce legislation immediately banning below cost selling", concluded Mr. McCormack.
Ends    2 March 2020
Pat McCormack, 087-7608958
President, ICMSA
Or
Cathal MacCarthy, 087-6168758
ICMSA Press Office
Address

ICMSA Head Office
John Feely House
Dublin Road
Limerick
V94 KX38