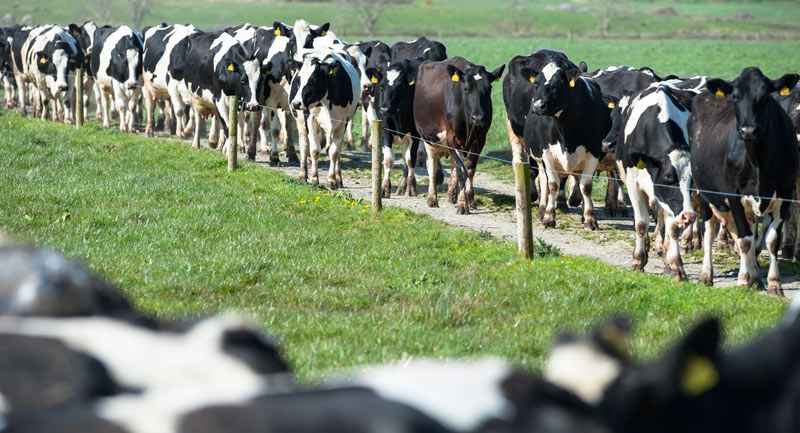 Ministers Told That CAP Strategic Plan Must Support Farmers Through "Historic Challenge"
Speaking following a meeting with Minister McConalogue and Ministers for State Hackett and Heydon, the President of ICMSA, Pat McCormack, said that critical decisions made over the coming months will essentially determine whether or not  the Irish family farm model has a future. Mr. McCormack said that farmers had a right to expect that these decisions will be taken on the basis of all the relevant environmental, economic and social criteria and would not to be made on the basis of any one to the exclusion of the others. He said that in those circumstances CAP had to be used as a support for farmers and not as a regulatory tool.
"From Nitrates to climate change to animal health regulations to the new CAP, hugely significant decisions will be required from Minister McConalogue and his colleagues and we are frankly worried by the Government's starting position which is that farmers will be forced to do more with less and less support. That can't be right and in ICMSA's opinion it will lead to a disengagement that will hamper progress towards the position we all know we need to reach. It's up to the Minister to exercise his discretion and decide in favour of fairness and progress. That's why our position is that farm families suffering losses under Pillar I will have to be compensated either through Pillar 1 or Pillar 2 measures and the regulatory burden on farmers will have to recognise the practical realities and fundamental economic viability of farming", said Mr. McCormack.
Going into specifics, Mr. McCormack said that ICMSA had made it clear to the Ministers that the maximum level of national funding will have to be delivered to make good the CAP Budget cut and that the increased demands under CAP are matched with an appropriate budget.  On Pillar 1, ICMSA want the losses being suffered by farmers under convergence to be kept to an absolute minimum and additional measures put in place either under Pillar 1 or 2 to compensate for these losses.  On Pillar 2, Mr McCormack said, that an Agri-environment scheme with measures suitable to all farmers should be put in place for up to 70,000 farmers with payments up to €15,000 per farm. In terms of On-farm Investment Measure, ICMSA said that the idea itself is meaningless unless dairy equipment is included and they envisaged a new investment ceiling of €120,000 with a 60% grant for all farmers.  
"The perception that CAP is becoming a regulatory tool as opposed to a support has to be reversed. The Minister and his colleagues must see that and it's up to them to move decisively in that direction", said the ICMSA President.
Ends  8 September 2021
Pat McCormack, 087-7608958
President, ICMSA
Or
Cathal MacCarthy, 087-6168758
ICMSA Press Office
Address

ICMSA Head Office
John Feely House
Dublin Road
Limerick
V94 KX38