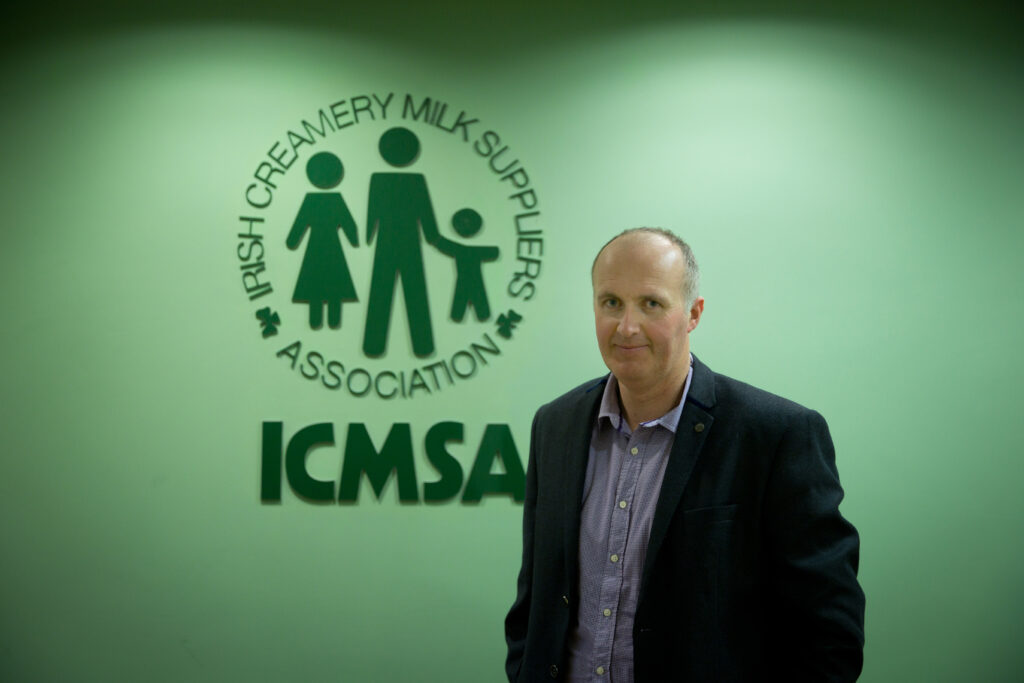 Cap on Dairy Production – ICMSA reject it and say we must be able to rely on statements made by Tanaiste "mere days ago"
The President of ICMSA has said that "there are no circumstances" in which ICMSA will agree to a cap on the volumes of milk produced in Ireland.   Mr. Pat McCormack said that the whole multi-billion Euro sector was relying on the recent comments of both Professor Boyle and Tanaiste Varadkar confirming that no such restrictions were being considered. Those comments, he noted, ran directly counter to the proposals made by the Department of Agriculture, Food and the Marine at yesterday's meeting of the Dairy Vision Group.
Mr. McCormack said the Government had already stated that it believed that the emissions targets could be achieved without such restrictions and farmers were entitled to take them at their word.   It was not going to be possible, said Mr. McCormack, to continue trying to co-ordinate our most valuable food exporting sector if we could not rely on statements made by our most senior politicians mere days ago.  
The ICMSA President said food security has come to the top of the agenda, both here and abroad, and the overwhelming requirement was the secure and sustainable production of food.  Mr. McCormack said that so far from crude limitations, the emphasis had to be on utilising the most sustainable dairy sector in the world to expand production for ourselves and others.  
Ends       8 March 2022
Pat McCormack, 087-7608958
President, ICMSA.
Or
Cathal MacCarthy, 087-6168758
ICMSA Press Office     
Address

ICMSA Head Office
John Feely House
Dublin Road
Limerick
V94 KX38