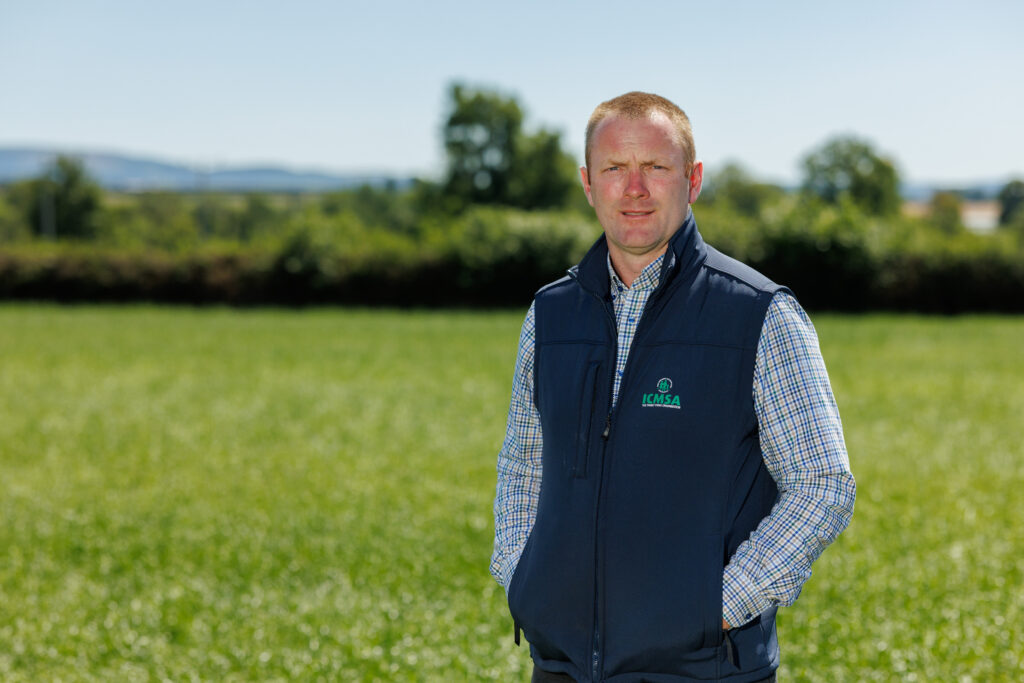 In advance of meeting Taoiseach, ICMSA say farming areas "losing heart and trust" in Govt commitment.
Speaking in advance of today's meeting between farm organisations and the Taoiseach, ICMSA Deputy President, Denis Drennan, said that urgent issues and challenges were "queued out the door, down the road and around the corner". Mr. Drennan said that even veteran observers and commentators would struggle to remember a time where there were so many seemingly intractable questions to which it appeared so little Government attention had been devoted.
"Whether it's the most recent and suspicious furore over so-called 'Food Inflation' and the disparity between domestic inputs and our competitors, or the ongoing dislocation and destruction that's going to follow Banding, or the re-emergence of Mercosur, or the absolutely deliberate discrimination against dairy farmers we are seeing in things like the Fodder Scheme, the Irish Government seems intent on walking one of the most sustainable farming and primary food-production systems in the world off a cliff", said Mr. Drennan.
He was especially critical of the imminent Nature Restoration Act, which he said was in danger of becoming a mass land confiscation. Mr. Drennan said that farmers were well aware of ongoing official land use reviews taking place all over the state and well outside land that would be deemed as reclaimed or marginal. He said that farmers were incredibly sceptical about Minister McConalogue's claim that adherence to the Nature Restoration Act could be voluntary, and an absolute guarantee is required now, well in advance and biding on future governments, that there will be no compulsory measures ordering farmers to take their private property and means of livelihood out of production.
"We are genuinely not sure that the Government understands or appreciates the levels of downright panic that already exists and is growing daily due to their perceived indifference and poor communication of policy", said Mr. Drennan. "Rural areas that depend on farming are losing heart – and worse, are losing trust – in the Government's commitment to our biggest indigenous economic engine and activity", he concluded.
Ends 24 May 2023
Denis Drennan, 086-8389401
Deputy President, ICMSA.
Or
Cathal MacCarthy, 087-6168758
ICMSA Press Office
Address

ICMSA Head Office
John Feely House
Dublin Road
Limerick
V94 KX38